How to Get a Scholarship:Strategies From a Student Who Won Thousands of Dollars
Today I want to show you 'How to get a scholarship,' and believe me when I say you want to pay attention to the strategies I'm going to reveal. I personally have been able to pay for my education at a private university by diversifying the funds I receive, one of them being scholarships. I've received thousands and thousands of dollars and I hope I can at least help you win something and hopefully you'll come back and post your testimonial.
Strategy 1: Know what to go for
Not every scholarship should be on your target list because some are more competitive than others. You will have to assess your strengths and weaknesses to gage which ones will be worth your time. Try and narrow down your scholarships to less competitive ones by writing down characteristics that will make the applicant pool smaller.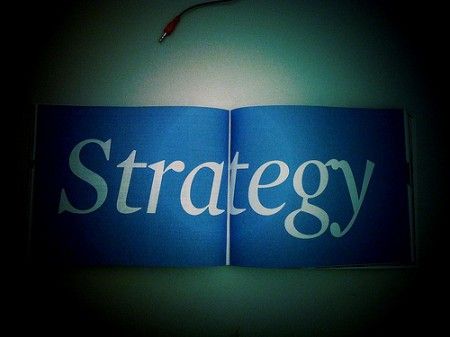 Source:Flickr/stefan.erschwendner
For example, if you're a Hispanic that plays basketball, you can focus on scholarships with that specificity because you will dramatically increase your chances at winning. Also, try and find local scholarships. I had a good amount of success doing this and although they were smaller scholarships of $500, they added up to a hefty amount. One of those scholarships included a 7 day trip to Washington D.C.
With this in mind, compile a list that favors your strengths that include unique attributes such as your religion, race, affiliations, and other things such as those. Hopefully you can start to see how to get scholarships for college.
Strategy 2: Do things with excellence
Before you start filling out your attribute section on your scholarship application, you might want to consider the quality of work that you put out.
I can tell first hand that if don't work hard and diligently at whatever you do, whether it be academics, community service, in extracurricular activities and even with your character then you will get left behind. Students many times are misled into thinking that it's just about doing, doing, doing without thinking about the quality of work they are leaving behind.
Here's a secret about winning scholarships that you should take to heart; teachers, leaders, principals and even your pastors will consider how genuine you've been and as result will be able to write a superior recommendation letter that can put you over the top. I recognized the importance of this early on and it paid off when I received a scholarship prize that I received in front TASSP as well as a free trip to Austin.
In addition I was recognized by Governor Rick Perry. So what I'm telling you is truly good advice, so take it and run with it. I bet you're starting to grasp how to get a scholarship by now, but let's move on.
Strategy 3: Why you should stay organized
We are focusing on 'how to get scholarships for college' and it's imperative that you stay laser focused. It's a concept that most applicants miss and pay for in the in long run. What do I mean by that? I mean that you will need to learn to organize your scholarships by order of importance.
After you have taken the steps to compile your list as I explained with the first strategy, you are now prepared for organizing them by deadline. After this, you will need to look over them and find out what is generally required. For example, almost every application will ask you to provide a transcript so make sure you stock up on these.
Others may ask for recommendation letters from specific individuals. Make sure you let the person writing your scholarship recommendation letter know ahead of time. Once you've gathered your materials you're ready to start turning your applications in. Don't be afraid because now that you're organized it's just about sending them and hoping for the best. It's a bit scary but it will be worth it even if you just win a few. If you learn this well enough you will be able to teach others how to get a scholarship.
Opportunity to share your experience
Hopefully you implement these important tactics on how to get scholarships because until now, I had not explained them completely. If this helped you, and you want to share your story and advice, please enter it below this article in the comments or in the title section. When you fill out the title section you can put titles such as 'how to get a scholarship.'
Do you have great tips, advice or content for students?
Share your knowledge with other students about the topic on the page.
What Other Visitors Have Said
Click below to see contributions from other visitors to this page...

Financial Aid Advisor

I have been a Financial Aid Advisor in California for the past 13 years, and like Luis, was able to utilize scholarships to complete my education. Fist, …...