How to Get Financial Aid for College: Tips, Tricks and Everything in Between
If you're like me when I was in high school, then you probably don't know how to get financial aid for college and that's okay because you're not born with the knowledge. Considering the steep pricing on most college degrees, it's important to know your options and what you can do to fund your way to college. DXW43ZD64ENK
It's really quite simple and easier than you might think but some ways require more work than others. Here is a list that should help you find out exactly what you need.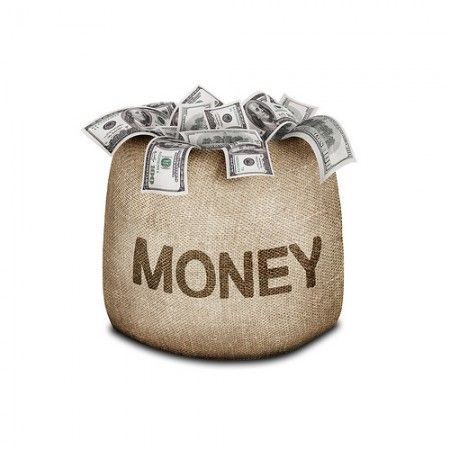 Source:Flickr/401K
The first part of learning how to get financial aid is understanding that you will have to work hard to ensure that every application that you fill out is correct in order that you obtain the maximum amount of financial aid for college. The first application you will need to fill out is the FAFSA which is a free application that will help you receive different types of financial aid. You can head over to the linked pages for more information on aid such
Once you complete the application, you need to ask your college or university about another form called the CSS profile which is used at some institutions to provide what's called institutional aid. This type of aid is most likely free financial aid for college students but it can include loans with low interest rates. If you choose to go with loans always remember that you will be responsible for paying it back according to the terms that you sign so don't be shy and ask questions at your college's financial aid office even you're attending one of the top regionally accredited online schools.
Getting financial aid can seem somewhat puzzling but it's not as complicated as it may seem at first. Beyond filling out the FAFSA and CSS profile there are a couple more things you could be doing to get merit scholarships which will be part of your financial aid. For example, if you do well on your ACT test or SAT test you are eligible at most universities for scholarship money that otherwise would be left untapped. I've won thousands of dollars in scholarships and wrote another page on how to get a scholarship you should check out as well.
Another smart move other than learning how to get financial aid for college is to stay within your state's boundaries so that you don't get charged out-of-state tuition. If you don't know by now, you will get charged more at college out of your state unless there is an agreement between the state you currently reside in and a neighboring state.
You may want to check this on your state's higher education website or section online. In conclusion, learning how to get financial aid for college does pay off. It will leave you with less debt once you get familiar with how to obtain money for college. Another alternative is to look into affordable online colleges.
Do you have great tips, advice or content for students?
Share your knowledge with other students about the topic on the page.